Friday Feature Update:
Image and Video Uploading
When I meet with tour and activity operators in New Zealand, one of their favorite things about the WanderLabs system is that it offers them a built-in CMS—that's content management system for those of you who don't do acronyms.
Things in New Zealand are expensive and tour operators aren't often programmers, which means every time they have to change something on their website, they have to pay someone to do it. And guess what needs to be changed the most?

You got it: Information about their tours.
Not only does WanderLabs allow tour operators to change their tour titles and descriptions easily from their dashboard, but we've recently launched a new feature that's getting lots of love: the ability to upload, update, and remove your own images and videos.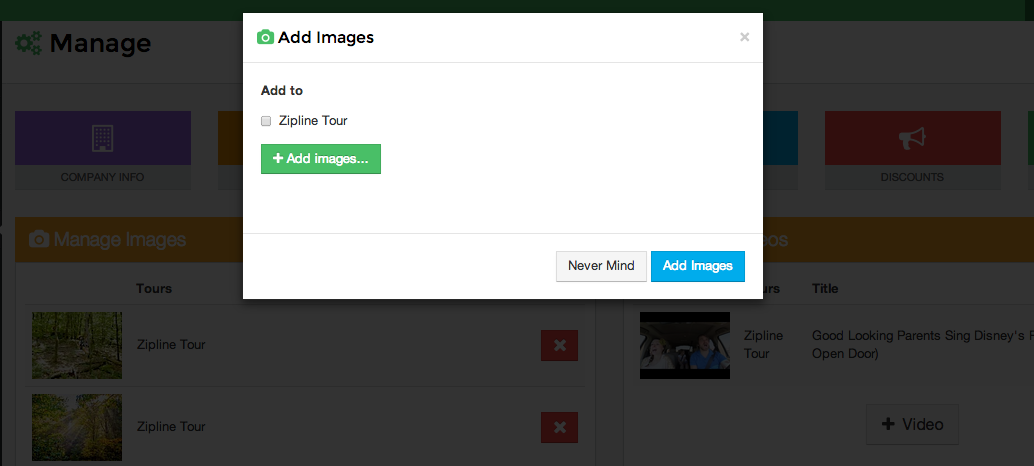 As you probably know, our reservation system comes with a beautiful tour page for each specific tour and that page features a carousel of images. But since some of our partners also had videos, we figured why not up the ante a bit?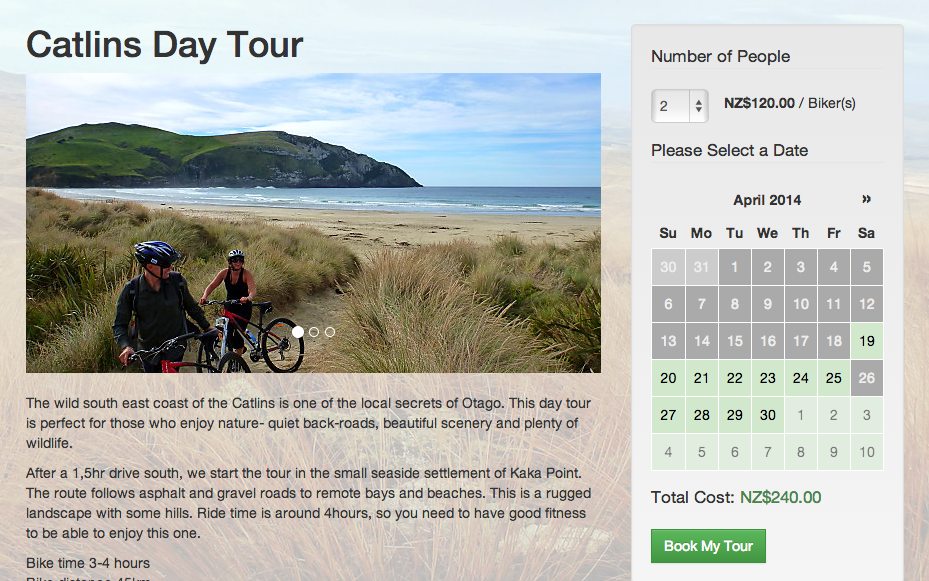 Starting today, you can upload both videos and images under the Manage tab in your WanderLabs dashboard and associate those photos and videos with any one of your tours. So go ahead. Log in and get started!
What? You don't have WanderLabs yet? Why not? Haven't you heard about all the awesome stuff we offer our partners? Real-time reservations, online payments, complicated availability algorithms, discount codes, multiple departures. WanderLabs helps you do more.
Wanderfully yours,
Lina
---